Can Jurgen Klopp Win With Liverpool?
Posted On November 9, 2015
When Jurgen Klopp signed on as a midseason replacement for the Liverpool manager job, reactions were generally positive among the Liverpool community.
Klopp has triumphed twice in the Bundesliga, and Telegraph's report on the hire revealed that the Fenway Sports Group (which owns Liverpool) saw him as a dream managerial candidate as far back as 2010. Klopp displayed a certain eagerness to make the move as well, which made everything line up quite nicely: a team in need of a jolt, a coach ready to try the EPL, and an ownership group willing to make it happen.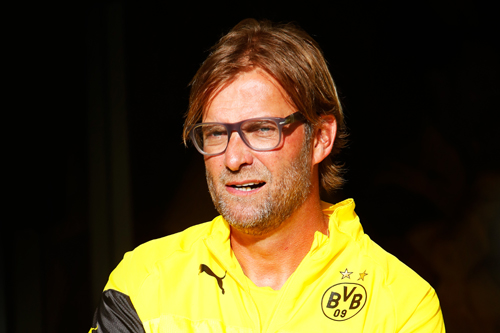 Frankly, the pieces were all in place for a Liverpool revival. Considering that at the time the EPL tables weren't being firmly controlled by any particular club, there was no telling how far such a revival might go. It's rare for a manager change to completely reverse a club's fortunes, but with Liverpool coasting along toward the bottom of the top-ten for most of this year, a move toward contention wouldn't even have been particularly dramatic. Unfortunately, Klopp's early days have proven more ordinary than transformative.
Betfair's Premier League section took a look at the Crystal Palace match before the action this past weekend and pointed out that "the Jurgen Klopp era began underwhelmingly with three successive draws." Those results came against Tottenham, Rubin Kazan, and Southampton, and the last two occurred at Anfield. Under ordinary circumstances, a manager taking a point each in his three first matches with a new club at the highest level wouldn't be frowned upon. But the trouble is that Liverpool wasn't failing and seeking a climb to mediocrity; they were mediocre and seeking an elevation to a better level.
Since those first three matches, Klopp has had mixed success. The most noteworthy result was a 3-1 win over Chelsea at Stamford Bridge, which was certainly something the Liverpool faithful were excited to see. However, Chelsea also happens to be in the midst of an unprecedented free fall. While any win at Stamford Bridge is something to celebrate, a win over the Blues isn't what it would have been a year ago. The club also beat Bournemouth 1-0 in a League Cup match won at Rubin Kazan in the second of their Europa League pairing. Those results made for three consecutive wins, albeit against dubious competition. However, Liverpool crashed back to Earth this past weekend with a disappointing home loss to Crystal Palace.
BBC Sport's report quoted Klopp following the latest loss as saying he "felt pretty alone" as the fans began leaving the stadium with eight minutes to go in regulation. That's certainly a bizarre issue to hear a manager complain about, though Klopp was careful not to blame the fan base. Instead, he suggested that they might have missed an exciting finish, and that it's his team's job to provide the hope of such a finish. Right now, Liverpool just isn't that team—no one is expecting any late heroics or unexpected victories.
So now it feels fair to ask the question of whether Klopp can start to win consistently in league play with this team, and when it will happen. But it also feels reasonable to answer that question, still, with an emphatic 'yes.' Klopp just helped his team to three consecutive wins before the Crystal Palace loss, and all while dealing with a number of nagging injuries. He's a proven manager who was given something of a mess with this year's Liverpool team, and he's realistic about the patience it will take to develop that team into a contender. ESPN FC quoted him as asking an interviewer if he was crazy for suggesting that Liverpool might turn its thoughts toward an EPL title after the Chelsea win. "I've been here three weeks," Klopp said, laughing off the title talk.
And that should be the model Liverpool fans adopt as well. The lack of an immediate turnaround for a team accustomed to competing at the top of the tables is understandably frustrating, but the Jurgen Klopp era must be looked at reasonably and with long-term goals in mind. The odds are still good that he'll begin to win more consistently this season, and the hope should be that he can form something closer to a contender to start 2016-17.