Andrew Robertson laughs off suggestions of unbeaten season with Liverpool
Posted On November 16, 2019
Liverpool defender Andrew Robertson has laughed off suggestions that the Reds could go unbeaten through the Premier League campaign. The Merseyside outfit were one point short of champions Manchester City last season but they are aiming to go one better this term to secure a maiden Premier League title.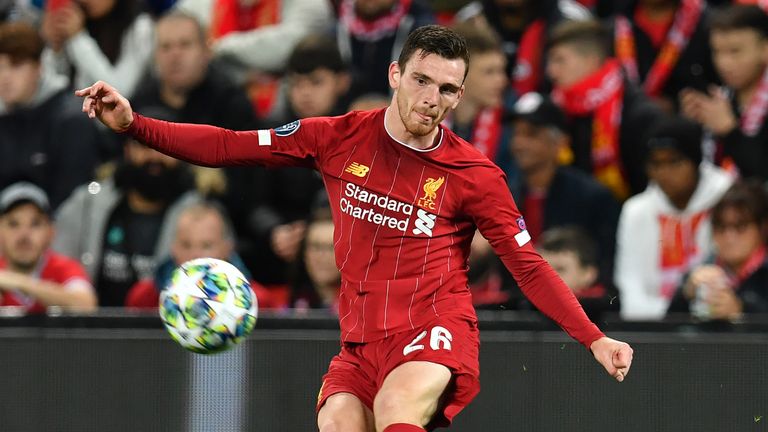 Speaking to ESPN FC, Robertson said that the team are not thinking about going unbeaten through the campaign, considering there are bound to be struggles along the way, he told: "Not at all [thinking of an unbeaten season]. You know how tough this league is. It's the most competitive it's probably ever been. It would be great if we can, but the chances of going through a season unbeaten are very tough. We'll try our best, but the chances of having a few bumps along the road is realistic. We need to be ready for that."
The Reds have made a strong start to the current league season and they are currently at the top of the table
with the perfect tally of 18 points from six matches. That has certainly put the pressure on the Citizens, who are already five points behind them and manager Jurgen Klopp will be hoping that his team can maintain or extend the advantage before the meeting between the sides in November.
At the moment, the Merseyside outfit look good value to go on to secure their maiden Premier League crown but the Reds would be aware of the previous campaign where they had a seven-point advantage over the Citizens at one stage. Liverpool are scheduled to face Sheffield United on the road during the weekend Premier League clash. The Reds should be regarded as genuine favourites to come up with the three points but they need to be wary of the Blades, who picked up a valuable 2-2 draw against Chelsea earlier this month.