HOULLIER – KLOPP IS RIGHT MAN
Posted On November 11, 2015
Former Liverpool manager Gerard Houllier believes that the club appeared to have finally found the right manager in the form of Jurgen Klopp, who he believes can help Liverpool win the league title after almost 3 decades.
Liverpool were one of the most successful English teams during the late 1980s, but they have not won the Premier League in its two decade existence. The closest that became was two years ago when Brendan Rodgers' team were just a couple of points behind Manchester City. Rodgers paved way for Klopp after the recent international break.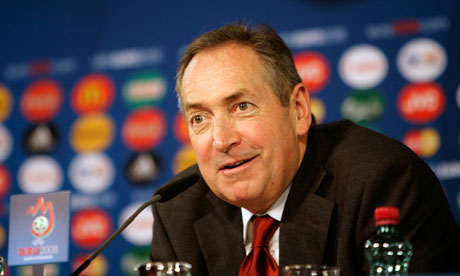 Klopp built a strong reputation on a number of counts during his time at Borussia Dortmund. Even though his spell with the German club came to a sad end with a disappointing final season, he achieved immensely on a shoestring budget. Klopp was able to get the best out of lesser-known players like Shinji Kagawa and Robert Lewandowski. Houllier reckons that the German is probably the right fit for Liverpool at this moment.
Due to his ability of winning titles in the past, Houllier reckons that Klopp will be able to do the same at Anfield – and the bookies agree with him! Liverpool are at odds of just 10/1 to win the title, so if you fancy his chances you'd be better off grabbing a promo code.
Benitez and Rodgers were seen as the nearly men at Anfield after having came close to winning the title. "Leadership is a transfer of emotion, and in that case I would say [Klopp] will be good. Jürgen is a very emotional man whether he wins or loses, and I think his style of management will fit in well with this squad. [Rafael] Benitez finished second, I finished second as well – but we never managed to get to the first place. In Benitez's time it was Manchester United he was up against, and in my time it was Arsenal who were winning and [going] on this undefeated run," said Houllier.