Benteke wants Klopp chance
Posted On March 30, 2016
Christian Benteke believes Jurgen Klopp has unfairly overlooked him particularly after December, with Klopp not starting with Benteke too many times lately.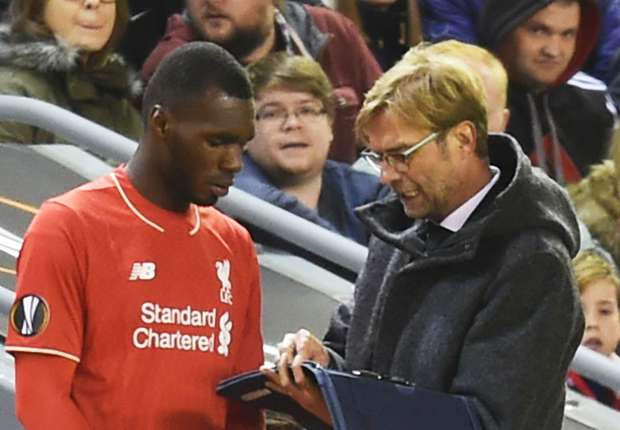 The reason for that is believed to be that Benteke lacks the moving game which Klopp likes. But, according to Benteke, the perception about him not being Klopp's type of player is wrong and he has got the game which is preferred in the Reds camp at the moment.
Speaking to a football news website, Benteke said, "This is not what you switch the clubs for. You want to play and that's why I had joined Liverpool and with Brendan in charge, I had my fair share of chances, but, the change in management always results in change in opinion."
"I had the feeling that my situation might change with another manager coming in and I have been proven absolutely right, but, there is very little that can be done when the manager does not rate you to be in the starting XI."
"You see, except Roberto, there is nobody who has scored more goals than me in the season. 8 goals in 20 odd games, I don't think it's poor. My dad had also been disappointed a little bit to see me in the reserves, but, he too asked me just to stay patient and so did the other people whom I talked to, my friends and my national teammates."
Liverpool has been scoring handful of goals though, even without Benteke, in the recent games. In the 5 League matches that they have played in the last 6 weeks, they have scored 15 goals. That's 3 goals per game which is truly magnificent. They, however, lost the last one to Southampton, 2-3, but, they're still there standing 9th in the points' chart.