Jurgen Klopp Confident of Liverpool Success at Goodison Park
Posted On January 22, 2017
Jurgen Klopp is confident that Liverpool will avoid the same fate as Arsenal when they take on Everton at Goodison Park on Monday night.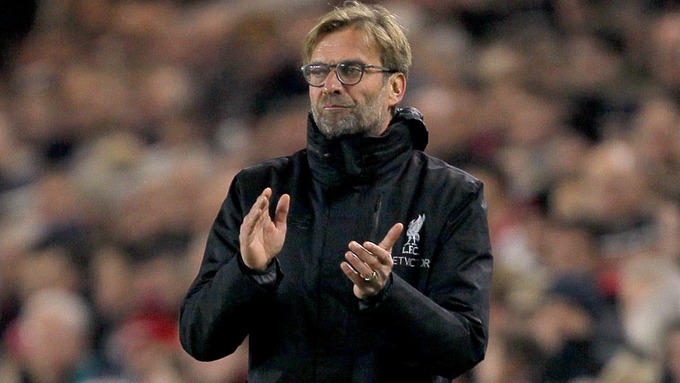 After having gone more than five games without a win, Everton finally managed to secure a victory in the league. It came in the form of a comeback success over title chasing Arsenal. The 2-1 win over the gunners was achieved in incredible circumstances, as the club were clearly buoyed by the home support, who acted as the 12
th
man. Since then, Arsenal have gone on to lose against Manchester City by the same score.
As title chasing Liverpool come to Goodison Park, the possibility of a similar fate suffered by Arsenal has been put forward to manager Jurgen Klopp. Incidentally, this will also be his first taste of the Merseyside derby at Goodison Park. The Liverpool manager, who has already seen his team throw away games in the 4-3 loss against Bournemouth and 2-2 draw with West Ham, says that his team are more than well-equipped to deal with the threat posed by the home team.
After two games without a win, Liverpool came back to form with a 3-0 win over Middlesbrough. His team were rarely threatened in the game, but Everton are likely to pose one or two questions especially through the likes of Romelu Lukaku.
"Wenger is right, of course. That is fact that it can make a difference but I don't have any fears.It is not easy, even in an outstanding atmosphere.Last year we had a really good away atmosphere in Manchester for the Europa League against United. We had a wonderful atmosphere against [Borussia] Dortmund, in both games. But the job is to make it as difficult as possible for the crowd to enjoy the game," said Klopp ahead of the match.