NO LIVERPOOL MOVE FOR BARELLA
Posted On August 2, 2021
Inter Milan midfielder NicoloBarella won't be signing for Premier League side Liverpool this summer according to Italian journalist Fabrizio Romano. The well respected media personnel talked about Liverpool and Barella on the Here We Go podcast. According to him, Italian international Barella is not a real target for the Reds.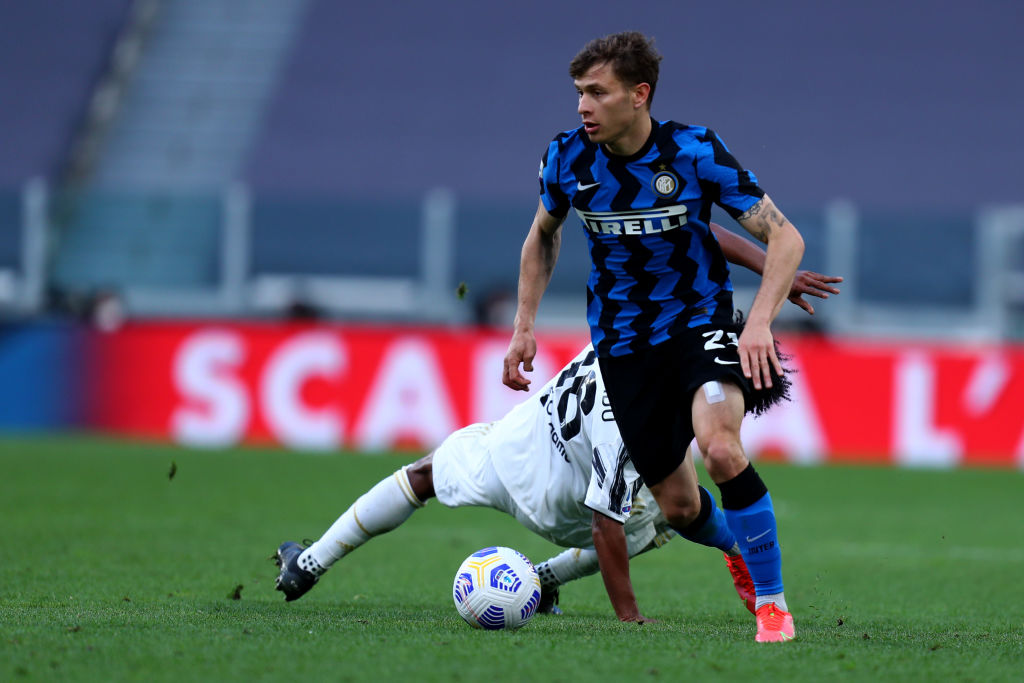 Barella impressed a lot of people in the Italian national team at the recently finished Euro 2020 tournament. The Inter Milan star was an ever-present in midfield as his played his role in the tournament win recorded by the Italian team. Barella and Italy beat England to win just a second title at the European Championship and a first on in over five decades.
Inter Milan midfielder Barella scored once and assisted two goals on the way to winning the Euro 2020 tournament. His only goal came against the Red Devils of Belgium in the quarterfinals which ended in a 2-1 for Italy.
The Euro 2020 win capped a fantastic summer for Liverpool target Barella who had already helped Inter Milan to end their long wait for a league title. The Nerazzurri had not won a league title for over ten years until last season.
Barella is out of Liverpool reach for now as reported by Italian journalist Romano but he says the Reds are expected to sign a midfielder in the coming days. Liverpool are yet to replace new PSG midfielder GeorginioWijnaldum who left the club at the end of his contract with the club. The Reds will have to replace both the work rate and availability that Dutch international Wijnaldum adds to the Liverpool team.
Liverpool have been linked with other midfield targets apart from Barella including West Ham United player Declan Rice. Atletico Madrid star Saul Niguez and AC Milan midfield maestro Franck Kessie are also attracting interest from the Reds.