ROBERTSON W/CUP QUEST ENDSIN GLASGOW
Posted On June 17, 2022
Liverpool defender Andy Robertson won't be going to the World Cup later this year after he was part of the Scotland team beaten by Ukraine in the playoffs. The Liverpool left-back was the captain as Scotland lost 3-1 at home to the Ukrainians to end their quest to secure a spot at this year's World Cup tournament in Qatar.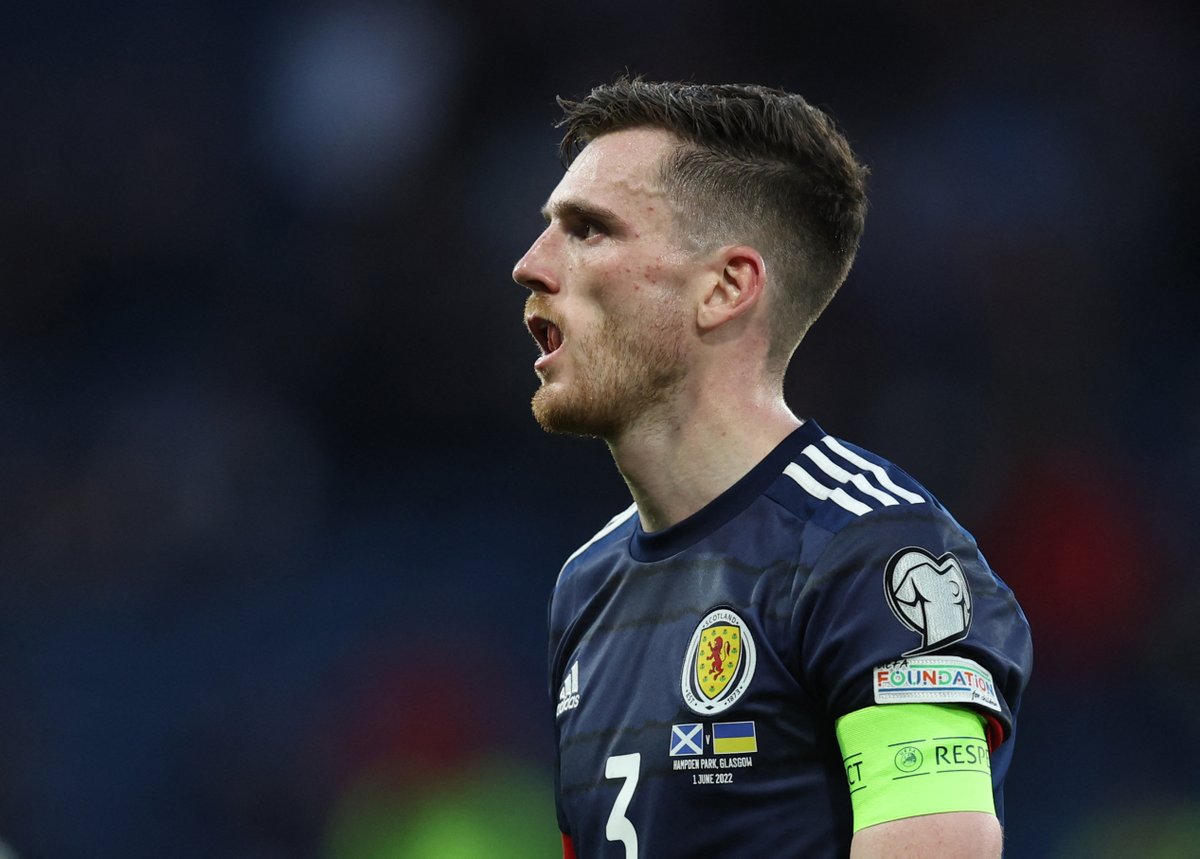 Robertson was in action for Scotland against Ukraine in the European playoffs for the World Cup four days after he was in the Liverpool team beaten in the Champions League final in Paris. The ex-Hull City star played the whole game as Real Madrid beat Liverpool 1-0 in the Champions League final on Saturday thanks to the close range goal from Brazil international Vinicius Junior in the second half. Real Madrid sealed their 14
th
European title as a result of the second half strike from Vinicius thereby ensuring that the Spanish champions have won twice as many trophy as the next team on the list of those with the most titles.
For the World Cup playoff tie with Ukraine at Hampden Park in Glasgow, West Ham United star AndriyYarmolenko gave the Ukrainians the lead a few minutes on the other side of the half hour mark. The goal gave Ukraine a slender leadat the half-timeinterval.
In the second half, it took Ukraine just four minutes to double their lead through Roman Yaremchuk who plays his club football for Benfica in the Portuguese league.Scotland pulled one back throughCallum McGregor on 79 minutes for a nervy end to the game. Dnipro strikerArtemDovbykmade sure of a place in the playoff final for Ukraine with the third goal in the fifth and final minute of stoppage time. Ukraine will now face hosts Wales in the European playoff final in Cardiff from path A after seeing off home team Scotland in their playoff semi-final tie.